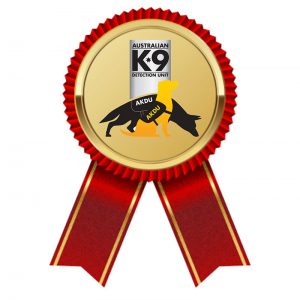 NEW: K9 Detection Dogs Handling Course – Level 1, Begins March 2020
At Australian K9 Detection Unit (AKDU) we're breaking down the barriers to detection dog entry, by establishing a new 3-level K9 Detection Dog Handling Course that will enable security professionals and students alike, a new way to fast-track the training and operations process. [read more]
Australian K9 Detection Unit
The Australian K9 Detection Unit (AKDU) is proud to announce its emergence as one of Australia's first private companies to offer large-scale narcotics and explosive detection services, offering Australian citizens increased personal and asset protection, and peace of mind.
The AKDU dissolves the common misconception that K-9 detection units are solely authorised and utilised by Australian customs, border patrol and governmental policing bodies. AKDU meets federal and state legislation guidelines to operate K-9 narcotics and explosives detection services at an exceptionally structured and personalised level, providing top-tier security to both private companies and offered as valuable support to government and policing agencies.
The AKDU provides both private and public organisations with the capability to contain serious security risks before they escalate. The AKDU is now available to service your company with significant anti-terrorism and illicit drug trafficking preventative teams.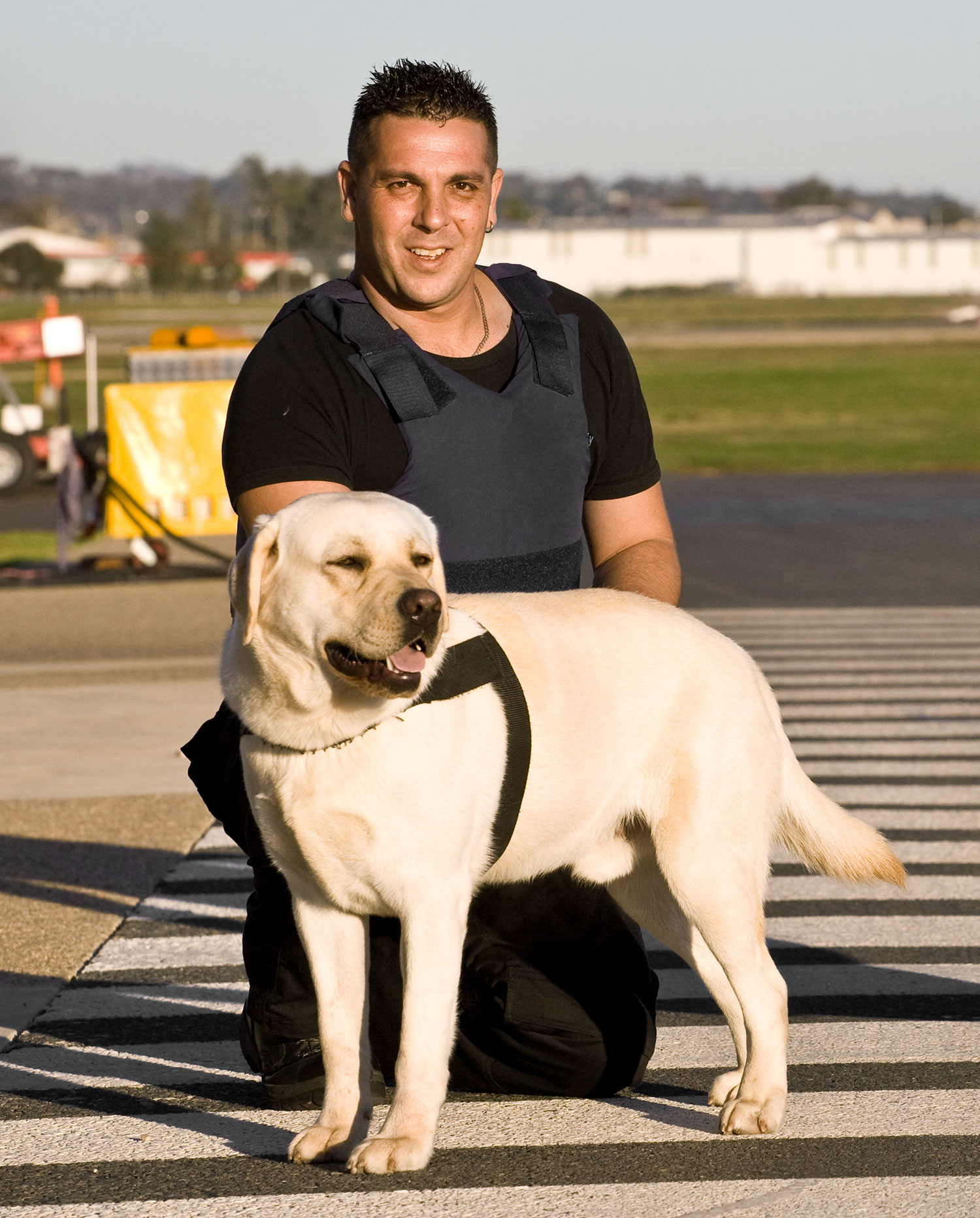 Bomb Detection
Explosive Detection K-9 Unit suitable for a range of environments, including: airports, shipping and transport, university campuses, public facilities, public events, shopping centres and in areas where high public concentration may occur.
Airport Screening
AKDU's K-9 comprises specifically trained Bomb Detection and Narcotics Detection Units, incorporating passive-temperament, intelligent Labradors that are well-suited to performing article and premises searches in a range of environments, including: airports and all forms of transportation.
Detection Dog Courses
AKDU offers comprehensive industry training courses in Level 1 Detection Dog Handling and Training within our regional Victorian dog training and eduction facility. Please contact us directly for further information.
Environmentally Friendly
Environmentally friendly and virtually carbon neutral detection screening methods, when compared with the slower, less intensive and less thorough x-ray screening methods
Industry Accredited
AKDU is a licensed K-9 Unit that meets Australian State and Federal Government legislation and industry operational health and safety guidelines.
Flexible Contract Options
AKDU can customise all operations to address the client's precise needs; providing exceptionally skilled, certified K-9s and licensed handlers operating in a range of medium-to-large-scale task force sizes and application requirements.
AKDU Company Profile
The Australian K9 Detection Unit (AKDU) is has a company profile booklet available for free download, suitable for corporate presentations and project planing.
Download PDF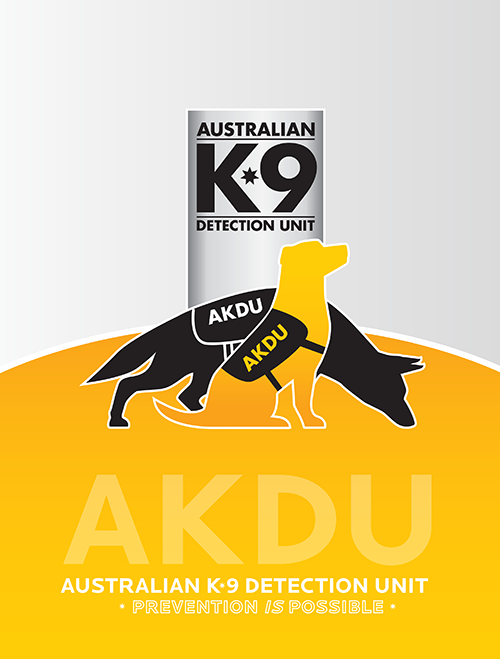 AKDU FAQs
Have a question or concern? Please review our helpful frequently asked questions guide to AKDU.
Read More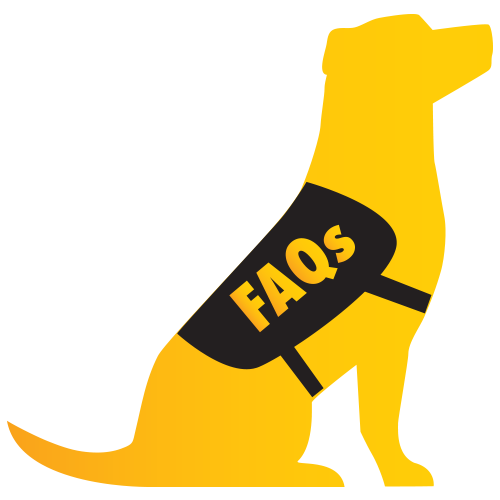 K-9s – As Nature Intended
When you secure your assets and your customer's safety with the AKDU's skilled narcotics and explosive detection K-9s, you're not only investing in a safer world, you're investing in an environmentally friendly approach to sustainable security screening methods.
As nature intended, AKDU's famous detection K-9s are living, breathing and intelligent individuals, trained to quickly and efficiently sniff out a wide range of security threats, replacing the need for expensive drive-through and/or electronically driven luggage and vehicle x-ray screening systems.
AKDU's investment in K-9 training and animal housing in best possible climate controlled and secured environments allows the company to present a safer and more affordable screening and detection solution when compared with more cumbersome, less accurate electronic machinery.