AKDU's K-9s are trained to detect an astonishing range (as many as 17,000 scents) of illicit substances and scent residues, including narcotics such as amphetamine, methamphetamine, MDMA, gamma- Hydroxybutyric acid (GHB), cocaine, heroin and marijuana.
Within any operational search, an assigned, trained, licensed handler is present, guiding the animal through specific target search areas as outlined by and/or recommended to the client. Upon suspect article detection, the K-9 on duty indicates a suspect odour by stopping and assuming an unassisted sit position. At this point, the item or search area in question is noted by the handler prior to further action being taken. In many cases, a safe course of action can be recommended to the client and action is ordered at the client's discretion.
AKDU's Narcotics Detection K-9 unit is recommended as a specialised additional task force, well suited to supporting both state and federal policing services where deemed applicable. Available for large-to-medium-scale security operations, the AKDU Narcotics Detection K-9 Unit can be assembled quickly and efficiently, insuring safety and peace-of-mind prevails with each and every client operation.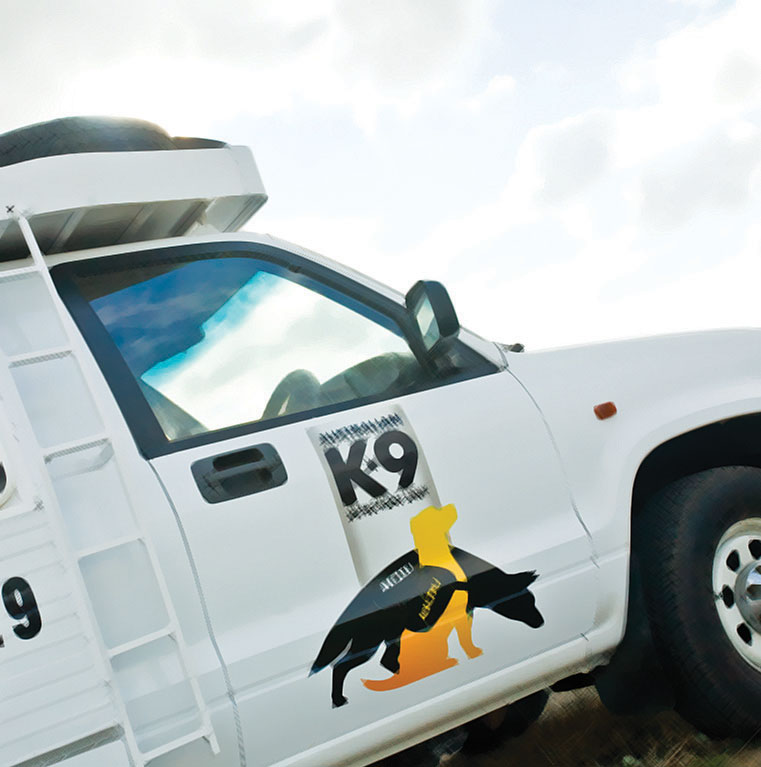 Clients can benefit from world-leading anti-terror, anti-drug security at their own discretion
The presence of AKDU creates a visual presence to deter potential drug traffickers
Narcotics K-9s are trained to detect a wide range of illicit substances
K-9 units can be deployed overtly or discreetly
Use AKDU to protect your company's insurance contracts, whether it be public liability or asset protection via superior security screening services
AKDU takes a passive approach to security operation
AKDU can coordinate a range of operations from small-scale (one animal, one handler) to large scale security operations
Both public and private agencies are encouraged to utilise AKDU
Protecting future generations by directly combating drug distribution, potential usage and addiction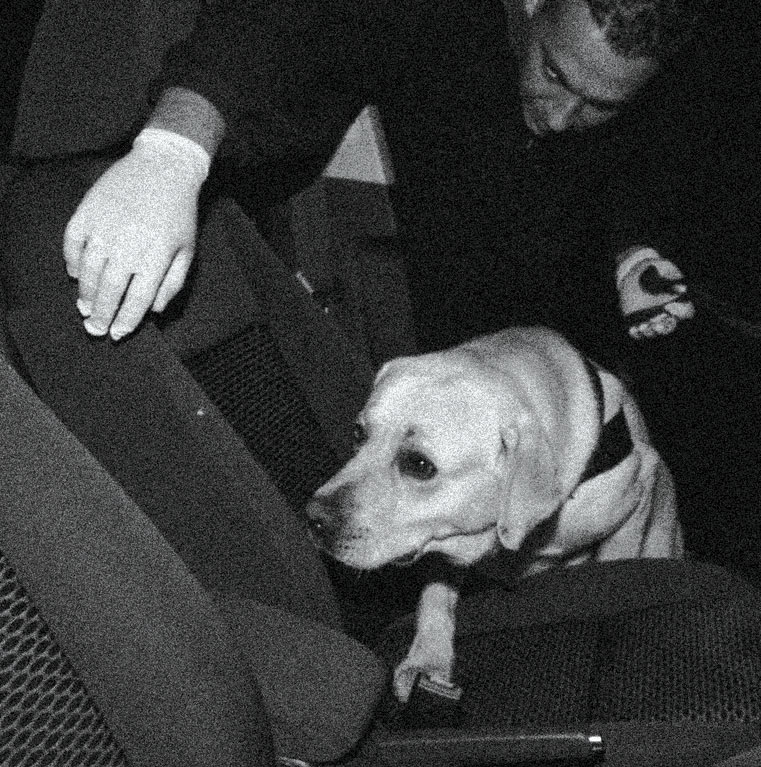 AKDU's Narcotics K-9s can detect substances such as amphetamine, methamphetamine, MDMA, gamma-Hydroxybutyric acid (GHB), cocaine, heroin and marijuana
K-9s perform asset, article and individual searches where applicable using non-invasive search methods
Specifically trained passive-action Labradors are obedient and perform calm and efficient article and premises searches
AKDU actively supports, and is keen to introduce, drug education programme within Australian schools, preventing use of illicit drugs and supporting the best interests of parents, teachers and counsellors