AKDU recommends the use of the Explosive Detection K-9 Unit within a range of environments, including airports, shipping and transport, university campuses, public facilities, public events, shopping centres and in areas where high public concentration may occur.
AKDU's Explosive Detection K-9s are trained similarly to narcotics detection K-9s. They assume an unassisted 'sit' position when an explosive trace element or explosive device is detected, with one licensed handler allocated to each K-9. Every K-9 is thoroughly trained using authentic scents (as opposed to pseudo/simulated odours) to detect core materials that may be used to assemble an explosive item. AKDU's Explosive Detection K-9 Unit can also perform as a preemptive security task force, isolating smuggled items such as illegal firearms and ammunition in searches.
Explosive Detection K-9 Units can be specifically coordinated to suit the client's needs and combined with the Narcotics Detection Unit to form a strong preventative screening force.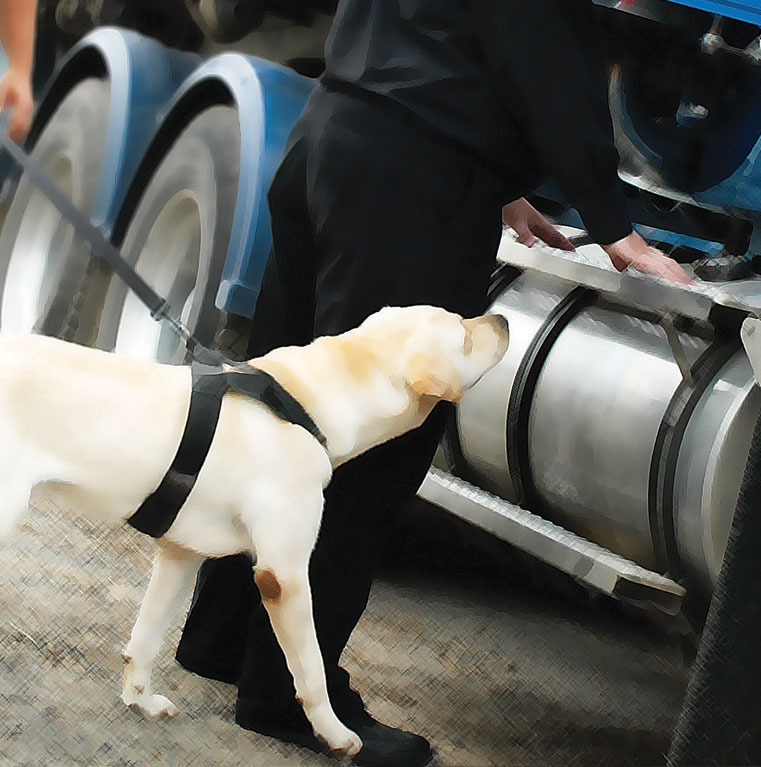 AKDU will target explosives, firearms and ammunition
Private companies are now able to implement anti-terror measures using AKDU
Both small and large-scale operations may be coordinated to the client's specific needs
Use AKDU to protect your company's insurance contracts, whether it be public liability or asset protection via superior security screening services
K-9 units are made available to both public and private companies.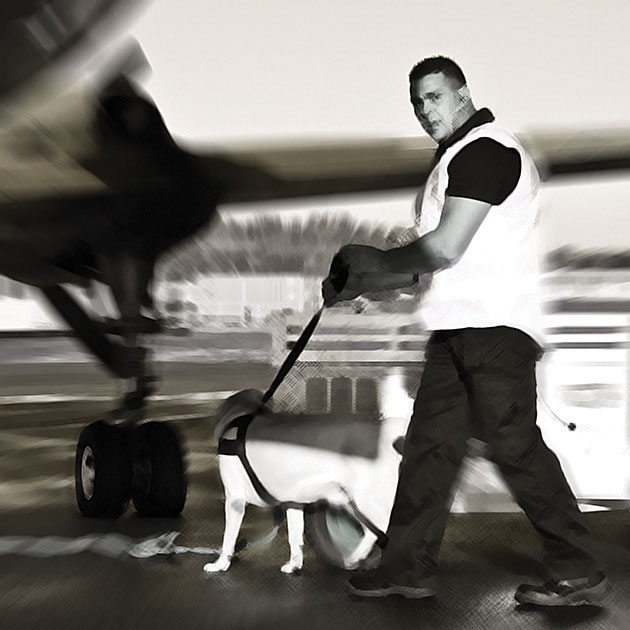 Environmentally friendly and virtually carbon neutral explosive screening methods, when compared with the slower, less intensive and less thorough x-ray screening methods
Detection of explosives, trace elements, dynamite, firearms and ammunition
Accurate explosive searches based on authentic scent K-9 training
Large- and small-scale operations can be tailored to the client's specific needs